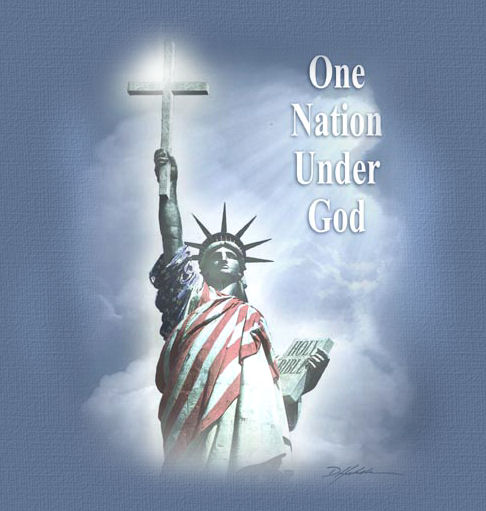 "The Political Church with Lady Liberty" is the call to God's Christian Church to walk their faith where the battle is being waged right now- in politics and American Government!  Now more than ever in American History, the church needs to engage and fight to keep God in America and in our political and governmental institutions, as the goal of our communist enemies is "To dethrone God and destroy Capitalism".
The two greatest Commandments are to Love God and to love your brother as yourself.  This broadcast describes how to apply those two concepts in politics and government.  The USA is, afterall, "One Nation, under God, indivisible, with Liberty and justice for all!"
So please join me as we continue our political and governmental coverage of today's events, with the Christian action perspective, calling each and everyone of you to walk your faith and help to defend God and Jesus Christ in the USA.
God Bless America!
Lady Liberty
Author of "The Perils of Sustainable Development", available for purchase at:
www.amrron.com/webstore/?product=book-the-perils-of-sustainable-development
contact: libertystateradio@gmail.com
Listen every morning to "The Morning Commute with JJS and Lady Liberty" Mon-Fri mornings at 7:00-7:30am on 96.5 FM and AM 630 in Spokane/CDA.  All Morning Commute Episodes will be archived on this podcast link as well. 
Listen to segment 4 of the John Jacob Schmidt Show with he and Lady Liberty at www.radiofreeredoubt.com
If you would like to advertise your business with us on The Morning Commute, please email me and I will send you our schedule.  If you would like to donate to support our efforts to bring the truth in  the news to the Church, please click on the Patron button in the upper left hand corner of this page.  All donations will greatly help to keep us on the air and pay for our broadcasting expenses.  Thank you everyone for all you positive support and excellent feedback!
-God Bless!